SAMPLING SINCE 2007
EMPANEL ONLINE HAS GROWN TO BECOME THE PREMIER PROVIDER OF B2B RESPONDENTS FOR THE ONLINE MARKET RESEARCH INDUSTRY.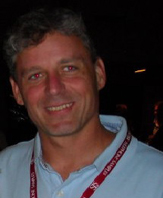 ERICK MOORE
PRESIDENT
Erick has worked in marketing research at nearly every level—in many industries and in many different capacities—from his start as a data analyst at a national nonprofit organization, to his work as director of product management at a consulting agency, to his current role as president of Empanel Online, Inc. At the American Cancer Society in Atlanta, Erick was in charge of national fundraising analysis and cancer control cluster analysis.  He moved to Target Analysis Group in Cambridge, Massachusetts, where he was the product manager for online surveys and data miners, and facilitated benchmarking and best practices meetings.  He returned to the American Cancer Society as national director of marketing research until starting Empanel Online.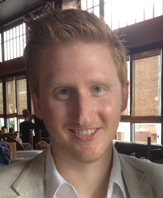 MATT RICHARDSON
EVP
Matt brings a career of online panel and market research experience to EMpanel Online. Leading the Sales Team and working directly with many high-profile clients to understand the evolving landscape of online sampling and emerging demands of the industry. In addition to his dedication to our clients, Matt also works with our product development team as we continue to expand our service and software portfolio.
 A graduate of Iowa State University's Ivy College of Business, he now lives in Los Angeles and heads EMpanel Online's new business efforts.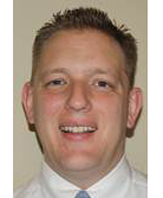 RJ HORNE
VP, OPERATIONS
RJ has been with Empanel Online since 2010 and in the Market Research industry since 2006. He currently serves as the VP of Operations where he oversees all projects and project managers, processes and technology. In addition to his current role, he has held titles and responsibilities including Project Manager, Sr. Account Manager, Online Procurement Manager, and Panel Manager at Western Wats (now SSI).
RJ has a BA degree from B.Y.U. and a MBA degree from University of Utah's David Eccles School of Business with emphasis in technology and operations. In his free time, he enjoys hiking, mountain biking and spending time with his children.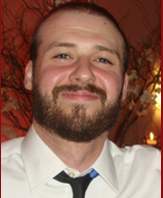 BOB PALIDORA
Senior Project Director
Bob began his career in market research in 2006 as a telephone recruiter. Not long after, Bob moved on to explore the Quantitative side of the business where he has found a home for the last several years, working as a database and project manager. Since joining Empanel Online in 2011, Bob has brought  years of professional experience to every project, along with outstanding service.
Bob graduated from the University of Scranton with a BA degree in Communications.
OUR EXTENDED TEAM OF RESEARCHERS, DEVELOPERS AND PROJECT MANAGERS PAIR INNOVATIVE TECHNOLOGY WITH QUALITY SERVICE  TO GET EVERY JOB DONE.
Ryan Horne
VP, Operations
Bob Palidora
Director of Project Management
Adelfa Manal
Senior Project Manager
Bill Parker
Director of Panel Services
Orange Team
Project Management
Bob Palidora
Director of Project Management
Helen Orig
Project Manager
Maryjane Reyes
Project Manager
Blue Team
Project Management
Adelfa Manal
Senior Project Manager
Dhaval Khatri
Project Manager
MM Dioquino
Project Manager
Ryan Spencer
Senior Account Director
Chris Torres
Senior Account Manager
Ian Traynor
Senior Account Director
Kristen James-Fortune
Senior Account Manager
Mark James
Account Manager
Jill Moore
Accounts Payable
George Kaiteris
Accounts Receivable
Santosh Joshi
Senior Programmer

Georgia HQ  /   California   /   Pennsylvania   /   Utah   /   Colorado  /  Global
EMpanel Online, 6017 Catamaran Court, Flowery Branch, GA 30542  770.965.1867  sales@empanelonline.com